For arranging recreation areas, public gardens, parks and territories of residential complexes, there are used benches on suspensions, on which you can not only sit but also lay. Such products are designed for several people and allow you to comfortably accommodate a friendly company in one place. Unlike ordinary benches, the benches on the suspensions swing and create the most suitable conditions for rest and relaxation. On our website you can buy swing benches for a Russian-made playground and create the most comfortable atmosphere for your leisure time. They are made of thermowood, which is an environmentally friendly material, does not rot and does not lose shape under the influence of temperature drops.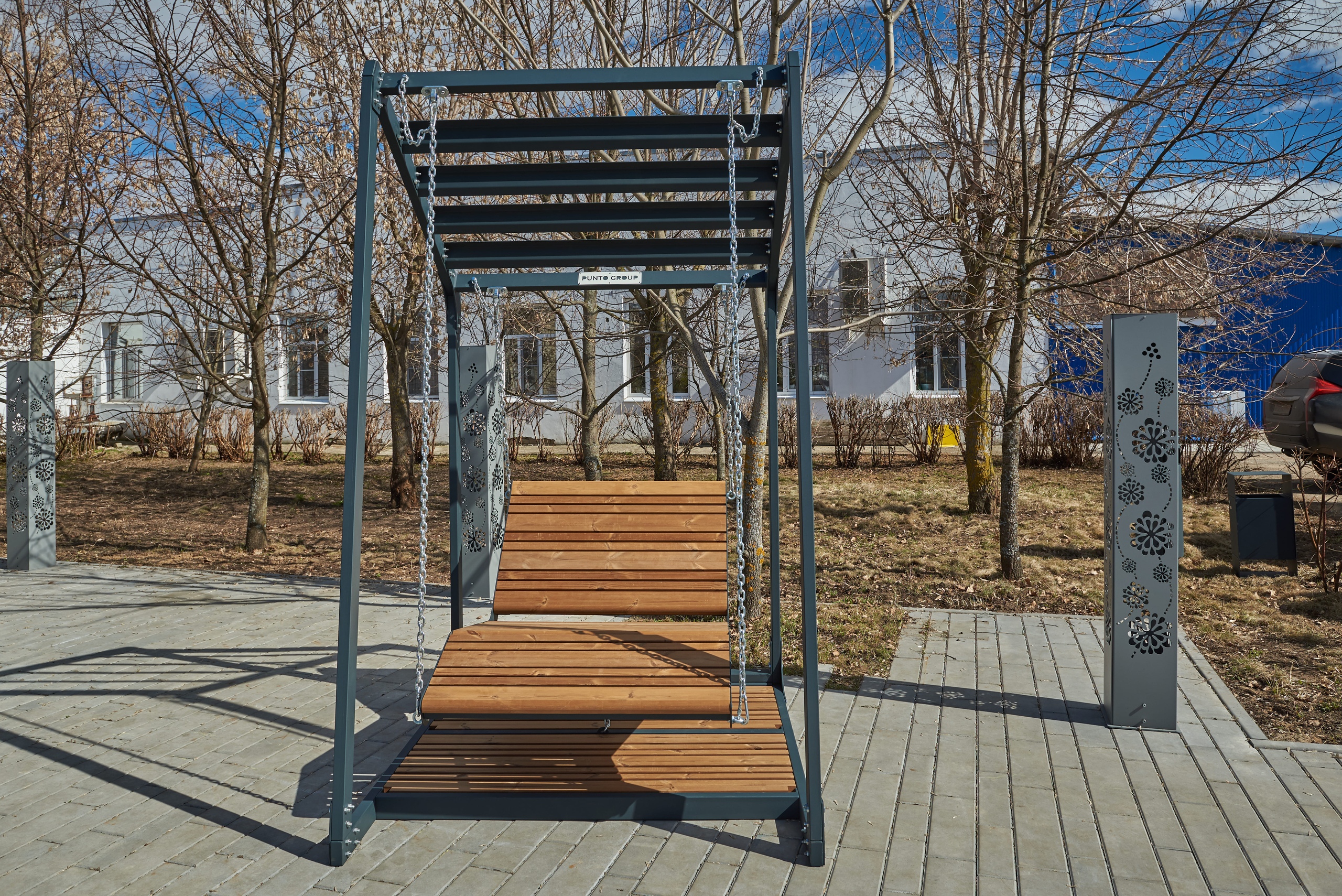 Advantages of benches on suspensions
If you decide to buy a swing for a city park or square, you should know its main advantages. They are:
· reliable construction and use of quality materials;
· durable metal frame and comfortable seat made of thermobar;
· modern european design.
Punto Design company is a leader in the production of urban and outdoor furniture, among which benches on suspensions are an important attribute of the urban landscape. Suspensions are carried out on a solid rack or solid metal chain, which is galvanized and has a protective anticorrosive layer. For sophisticated customers, outdoor furniture is made to order according to their personal wishes and requirements.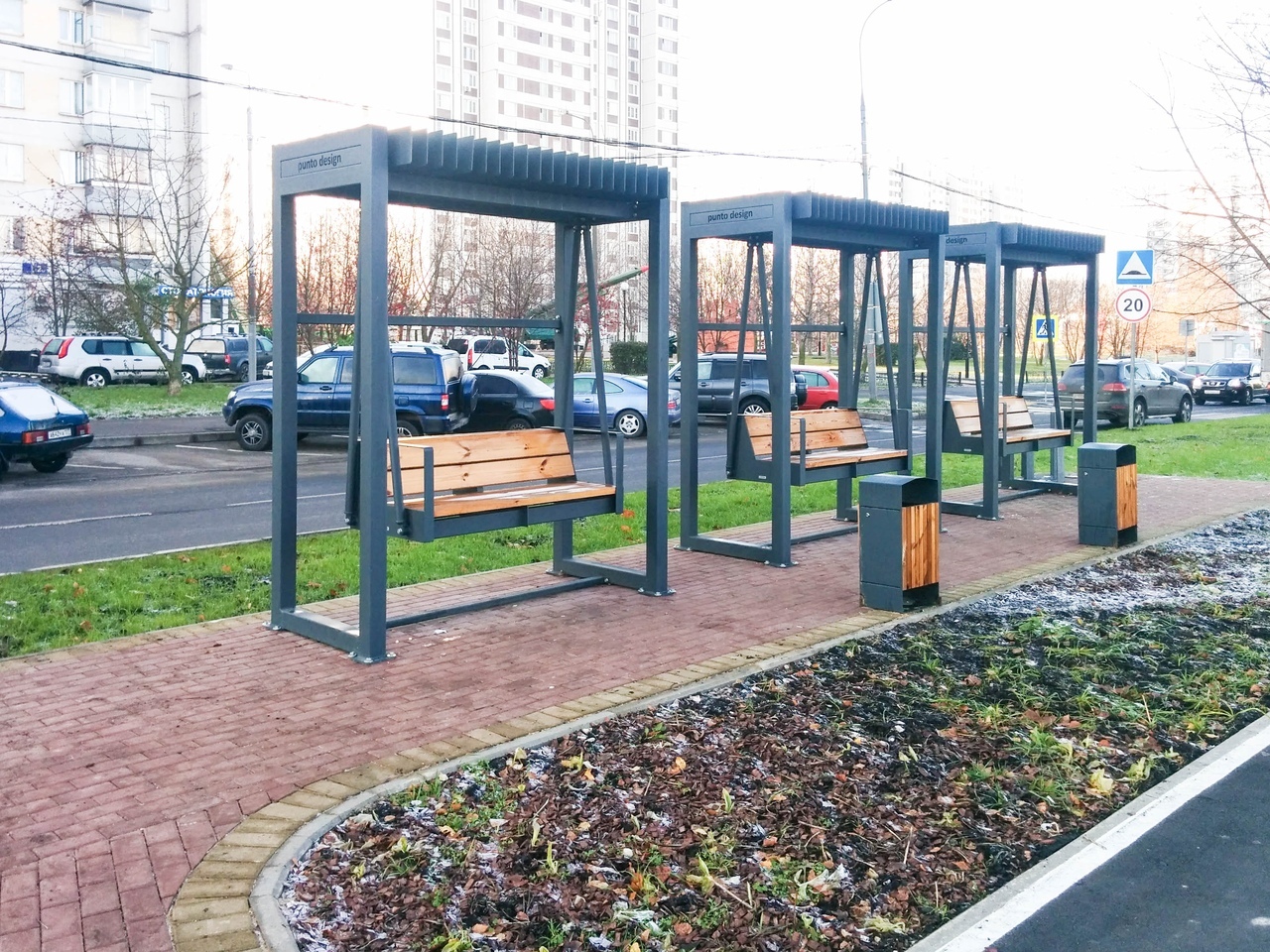 Swing benches will decorate any territory: a city park, a cozy courtyard of a residential complex, a summer cottage or a paved playground. They do not take up much space and provide comfortable conditions for outdoor rest. The product is equipped with a roof that protects from precipitation and scorching sun if necessary. With such a swing, outdoor relaxation will bring a lot of pleasure and turn into a favorite hobby.