Outdoor / Pergola / Gazebo
Outdoor / Pergola / Gazebo
Pergolas and gazebos as part of the relaxation space
The simple and at the same time aesthetically pleasing design of pergolas is not only suitable for creating comfortable places to relax with shade, but is also a good solution in terms of simplicity of its construction and construction. This fact is explained historically: since the days of ancient Rome, and now throughout the Mediterranean, pergolas have been used for more efficient growing of grapes, which requires mesh, lightness and simplicity of design.
Today, pergolas are widely used by landscape designers and site owners to add a special charm to the space, being a full-fledged alternative to the usual gazebo. If you need to add aesthetics to any relaxation space, be it a private plot or a city park, then a product of this arched shape will be the most advantageous solution.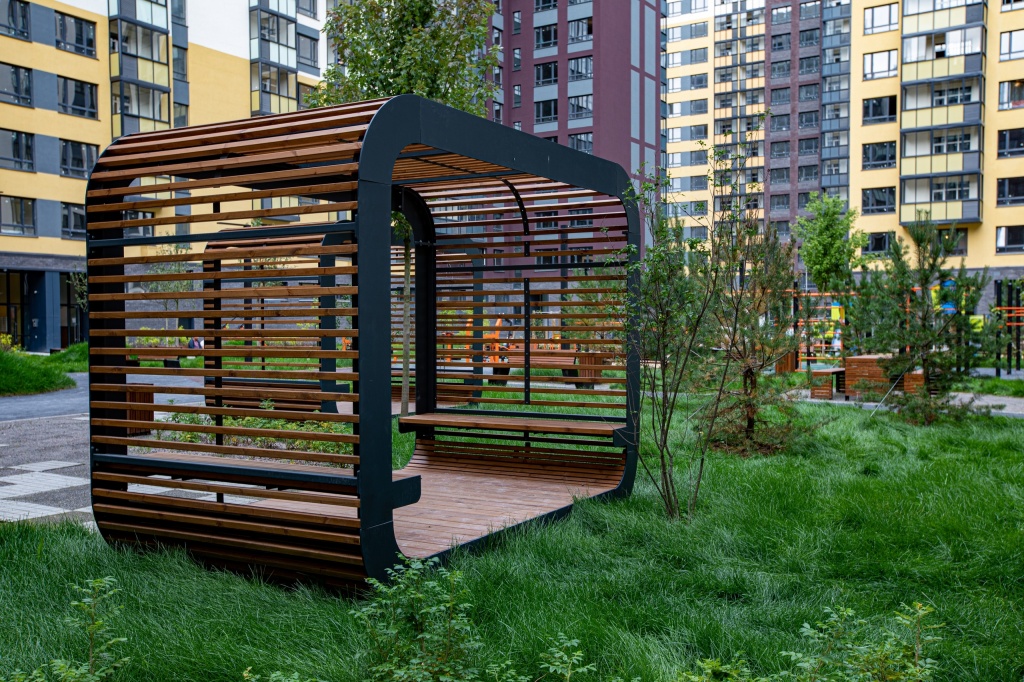 5 reasons to buy Punto Design pergolas and gazebos:
The design of the pergola has changed little in the Russian realities, which is manifested in some of our works, while others are successful experiments that pleasantly surprise with their forms. In our assortment you will find both solutions for summer cottages, allowing you to use the same vine to create additional shade, and urban formats, more solid, but no less attractive.
Combinations of natural wood with metal to give strength is perhaps the most aesthetically pleasing solution, which we actively use in our production.
A variety of design solutions for different purposes of use will allow you to choose the perfect gazebo or pergola for any task.
Working directly with us, as a manufacturer, you save significant money.
Simplification of the processes of interaction between the supplier and the customer due to the absence of an intermediary.