Suspended benches are installed in parks, squares, on the territory of cozy residential courtyards, summer cottages and children's playgrounds. They can accommodate several people to enjoy the fresh air. Not only children, but also adults love to ride on swings, an excellent alternative to which are swing benches on durable metal suspensions. They swing easily and not much, allowing you to immerse yourself in your thoughts and forget about everyday worries.
The Russian company Punto Design offers a large selection of outdoor and urban furniture for arranging the surrounding space, among which hanging benches are especially popular.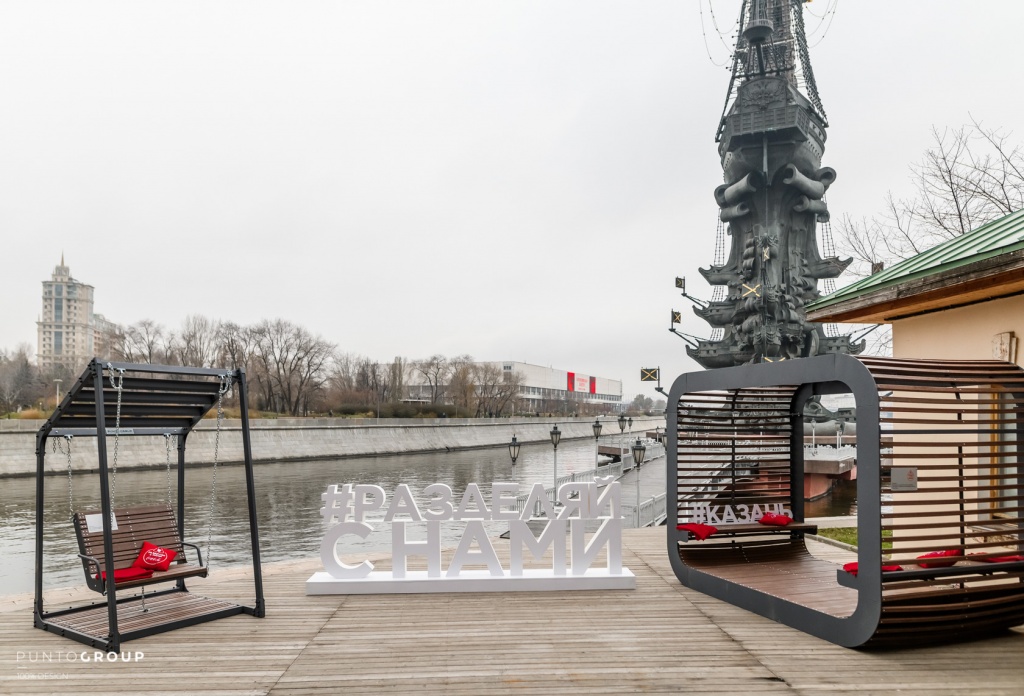 Features of benches on suspension Punto Design
Suspended benches are an integral attribute of urban park territory and city architecture. In addition to aesthetics, such furniture must meet a number of requirements:
be strong and stable;
have a reliable fastening and a stable frame;
be equipped with a high-quality protection system and comfortable seats.
Stylish and exclusive products manufactured by Punto Design will decorate the surrounding space and provide guests of the park or city with all the conditions for a good outdoor recreation. On our website, you can buy a swing for a playground at an affordable cost and create an ideal place for children's games. We also carry out individual orders, as we have our own production, so we bring to life any of your design fantasies and ideas.
Punto Design offers a huge selection of hanging benches, benches, sun loungers and other furniture for the arrangement of various territories. It fits perfectly into the surrounding atmosphere and complements the urban look. The frame of the benches is made of metal, which is further processed with a powder coating, and the seats are made of thermowood. This is an innovative material that does not rot, does not lend itself to moisture and negative external influences.
The hanging benches have a classic shape and are equipped with a comfortable backrest. The suspension is carried out on a chain or a solid stand. To complete the look, the product is complemented by an attractive roof that is integrated with the bench.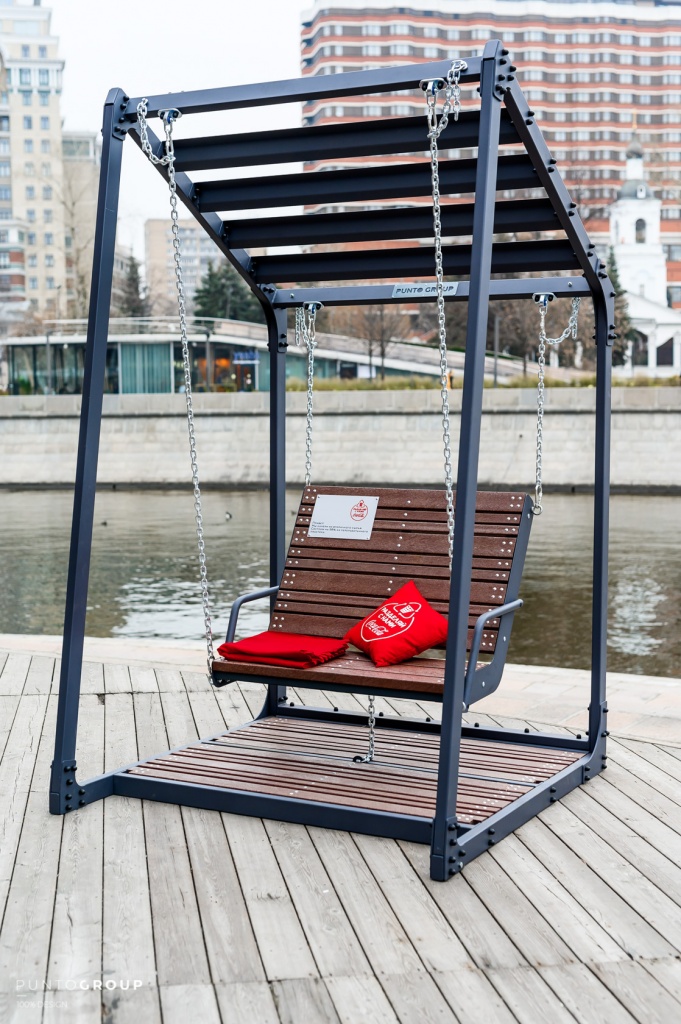 Reasons for buying a Punto Design hanging bench
the combination of wood and metal allows you to experiment and create durable furniture;
production of custom-made furniture, taking into account the wishes and requirements;
fashionable design;
long service life due to the use of quality materials and modern technologies.
The uniqueness of the benches on suspensions is that you can not only sit on them, but also lie on them. Light swaying promotes relaxation and comfortable sleep outdoors. Buying such a bench is a profitable investment for owners of residential complexes, country houses and entertainment centers. Punto Design offers tailor-made solutions for its customers, distinguished by exclusive design and durability.