The quantity of scooters and scooter rentals in Russian cities goes up and up. And if earlier this mode of transport was considered as "childish", nowadays the perception changes fundamentally. The scooter is morу often elected as a means of transport, and micro-mobility, as a phenomenon became more popular. We will show you the reasons of this trend in our article.
Today more than a half of the population lives in cities. In 30 years' time, the quantity can increase to 2/3. It should come as no surprise, that with such a high-powered migration the question about more efficient mode of transportation from home to transit hub (bus stop, railway station) and return, is thrown into sharp relief. This action even has it`s specific name: "The problem of the first and final miles".
If a person does not have a convenient way to get to public transport, then with a high degree of probability they will buy a car that will drive right from home. This is how "transit deserts" appear - territories with people dependent on public transport that lack adequate transit services.
Micromobility and scooters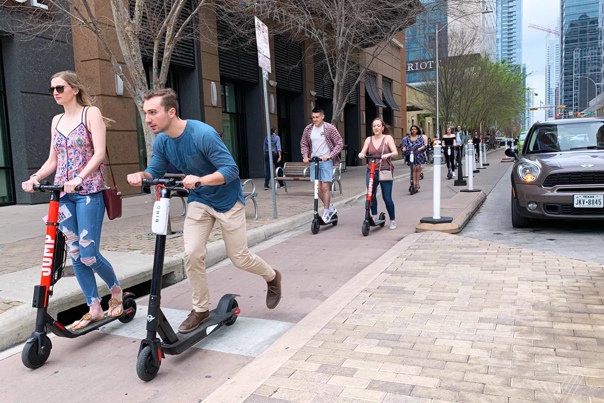 The problem is being solved by the introduction of micromobility services. Micromobility is understood as vehicles weighing less than 500 kg, with low passenger capacity and other parameters. To put it simply, this is a transport that stands in a row with a bicycle. And the idea of ​​micromobility is based on the idea of ​​sharing such vehicles, that is, the development of sharing.
The example of micromobility is the scooter. Classic or motorized – it is not very important. Also, hoverboards, skateboards and other similar vehicles fall into this category.
Why is it so popular?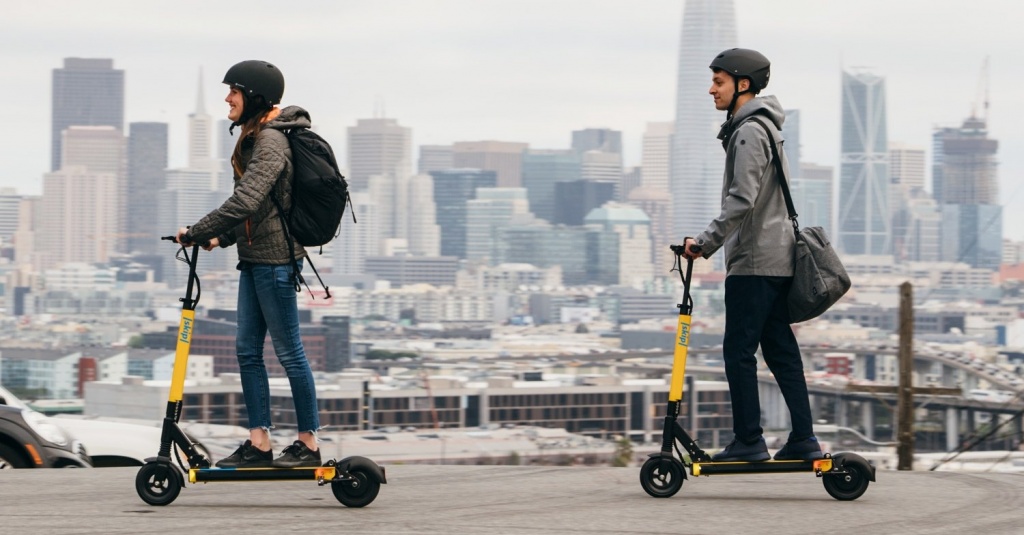 The micromobility trend is global. In the United States, for example, on the streets of Southern California, the Bird service counted 10 million travels per year. The point here is that in the United States, most of the trips by car are made at a distance of no more than 8 kilometers. Deloitte analysts say that urban centers and suburban areas near small shopping centers can benefit most from micromobility.
As for the benefits for the citizens, everything is simple and logical. The same scooter is good for your health, convenient and compact, profitable from a financial point of view - no costs other than starting costs for the purchase are needed. In addition, a ride on a scooter completely replaces a pleasant walk in the fresh air.

Another reason is the post-pandemic effect. In many countries around the world, the coronavirus pandemic has changed the usual urban life. The authorities are increasingly thinking about gradually limiting car traffic in favor of bicycles, scooters and other similar vehicles. So, for example, in Colombian Bogota, the network of bike paths was increased by 76 kilometers in one night, before that their length was 550 kilometers.
What can hinder the spread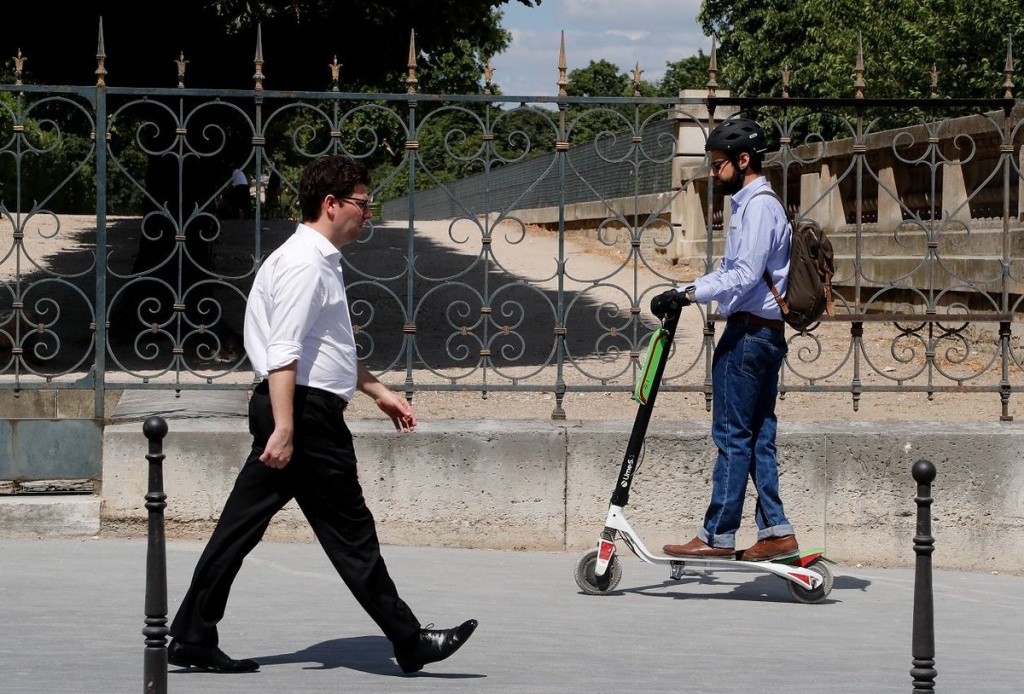 There are two global problems that hinder the development of micromobility. The first is vandalism. A man with marginal inclinations saw as many as 10 scooters on the street. Unattended. What should be done? Steal! Therefore, it is still long and hard to shape the rental culture.
The second problem is infrastructure. The question of where to place micromobilists, when conditions have not been created for cyclists, is a big question. But we would like to hope that over time this issue will be resolved with the help of the city authorities and initiative groups. In large Russian cities, there are already shifts.
The article used the materials of the resources: city4people.ru; deloitte.com; forbes.com