From October 5 to October 7, the International Forum-Exhibition "100+ TechnoBuild 2021" was held in Yekaterinburg. Architects, planners, developers and designers from all over the country discussed the latest technologies, presented their projects and exchanged experiences.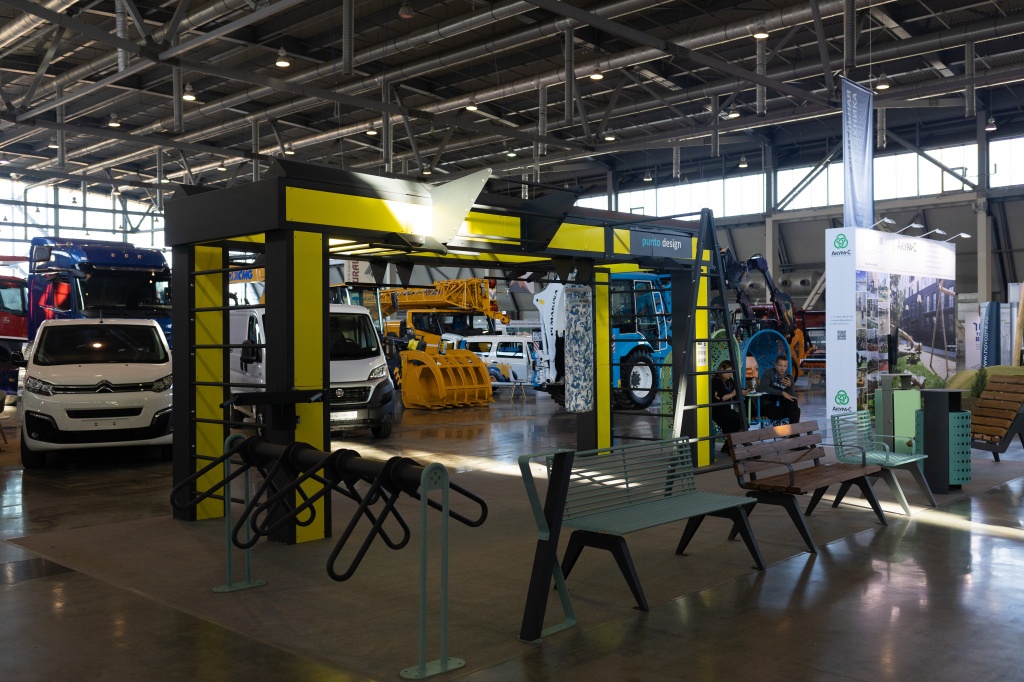 Our company presented several collections at the exhibition: the Punto Fit sports complex and urban furniture from the Aria, Vega, Papillon and others lines.
We are grateful to the organizers of the forum-exhibition for the opportunity to present their products and the opportunity for dialogue with the professional architectural and construction community in Russia.