Thermobar is an innovative material created on the basis of modern technologies in woodworking, thanks to which we managed to get rid of the inherent disadvantages of natural wood. Punto Design company is a leader in the manufacture of urban and outdoor furniture made of thermobar, which is characterized by high strength and reliability. Urban wood furniture, heat-treated, is installed both indoors and outdoors. It is not afraid of precipitation, high humidity and does not lose shape under the influence of temperature drops.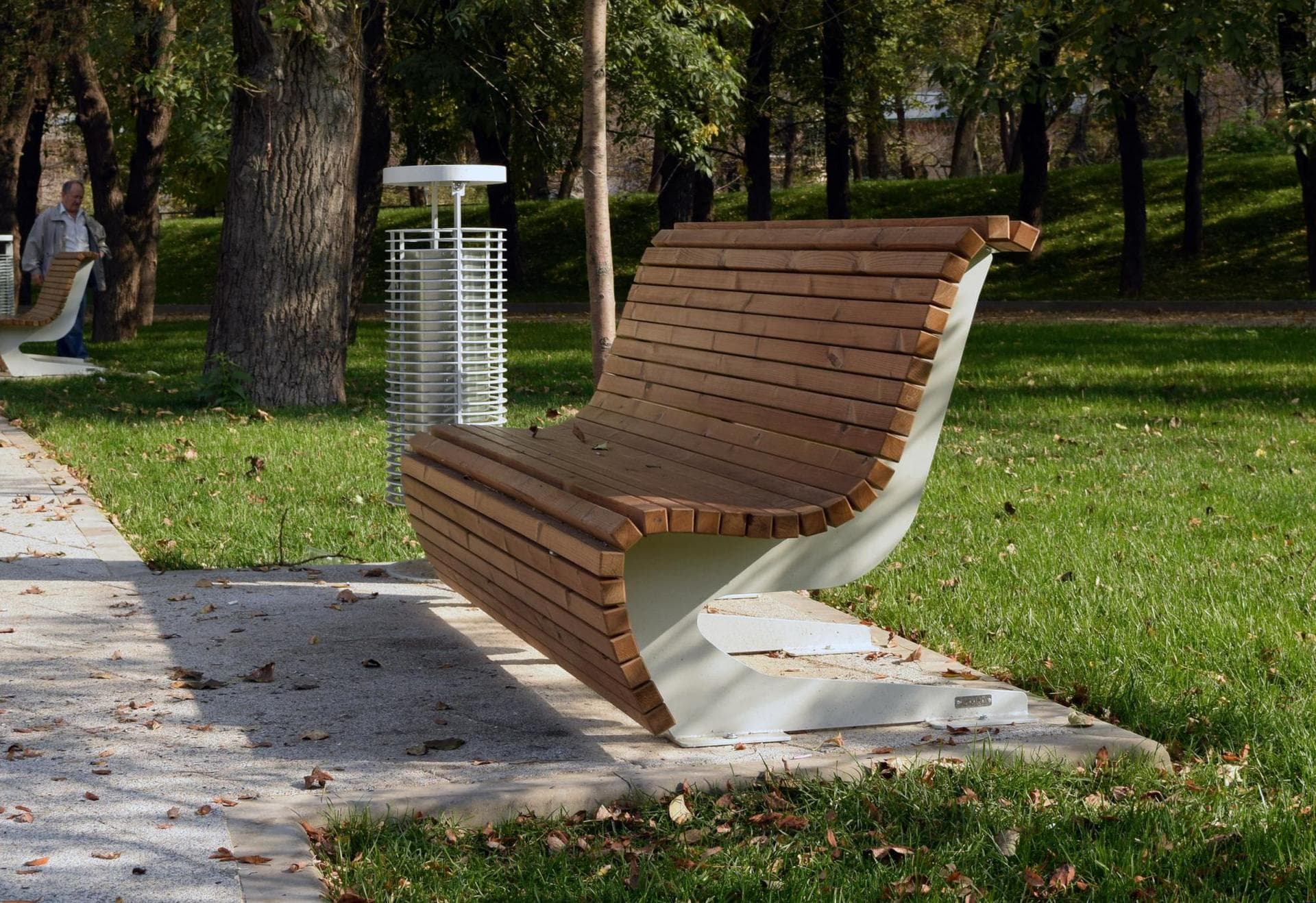 Advantages of thermowood
The technology of production of thermobar is clear and simple. The wood is placed in a special thermal chamber, where the temperature is high, and under the influence of steam is processed without the use of chemicals. Coniferous and deciduous trees are used for this. Our site sells custom-made urban furniture from the Punto Design company, made of a thermobar. It has an exclusive presence and modern European design.
ThermoWood processing technology preserves wood natural properties and characteristics. This is a patented treatment method based on the modification of raw materials under the influence of temperature and hot steam.
The many advantages of thermobar include:
· it retains its shape and size by reducing the humidity;
· it is suitable for all climatic conditions;
· nontoxicity. Thermowood is produced using steam and heat without the use of chemical additives;
· it does not contain tar;
· it is characterized by a high level of thermal layer.
For the arrangement of parks, squares and paved grounds, we offer to buy outdoor benches that are made from thermowood, that is why they do not rot, do not absorb moisture and do not deform over time. Also in the catalogue of our products one can find furniture for the HoReCa segment of Russian production.