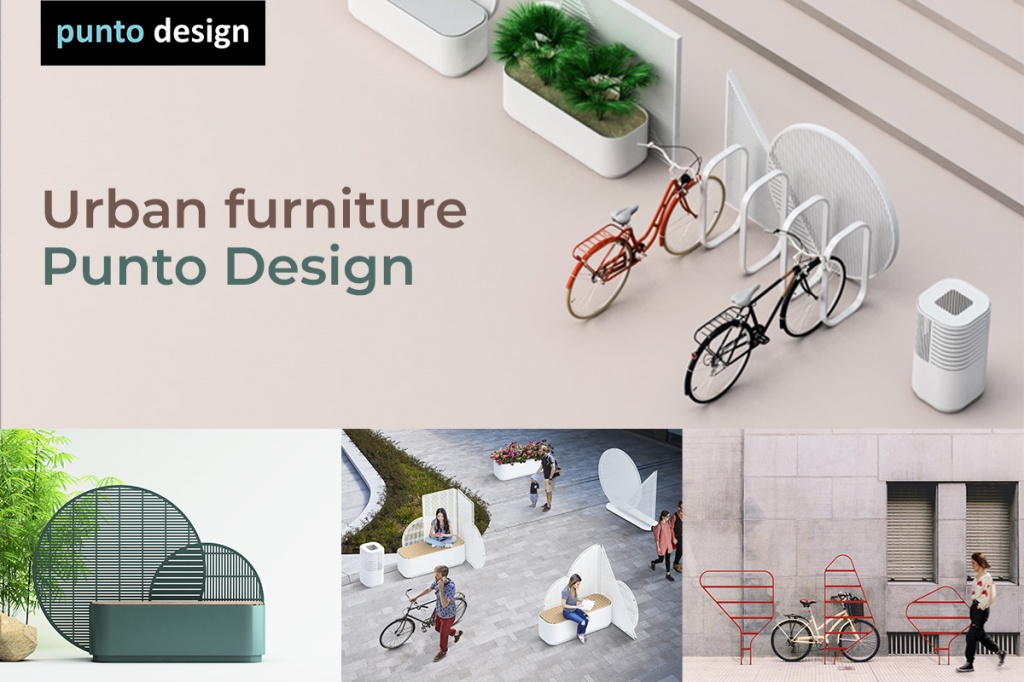 Urban furniture: Punto Design x Pastina
Bicycle parking "Forrest", "Alphabet" modules and barrel grilles — these collections were created in collaboration with the Italian design studio "Pastina". We have brought them together to show how our products can be connected and combined in the conditions of the city, creating comfortable public spaces.

Universal urban modules "Alphabet" are suitable for temporary or permanent space of zoning. Benches, urns, flower beds and screens, depending on the configuration, can be mobile or fixed.

They are easily integrated into the appearance of public spaces and bicycle parking "Forrest" — thanks to the possibility of choosing the color of products from a wide RAL palette and the availability of several options for complete sets. The same is true with the barrel grilles. Here you can experiment with the design of the perforation, and with the geometry and color of the product. You can equip it with your own lighting.
Get our price list